Our Team
Dr. Jeff Warren – Chiropractor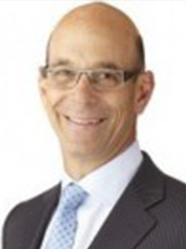 Graduate of the University of Toronto (B.Sc.) – 1977
Graduate of the Canadian Memorial Chiropractic College (CMCC) – 1981
Board member of CMCC – 1993-1997
Chair of the Friends of the Environment Foundation, 2000-2003
Director of the Canadian Federation of Chiropractic Regulatory Boards, 2005-2006
President of the Alberta College and Association of Chiropractors, 2005-2007
Past President of the Alberta College and Association of Chiropractors, 2008-2010
Alberta Representative of the CCA Board of Governors 2007- 2009
Executive member of the CCA 2009-2012
President of the CCA 2012 to 2014
Memberships:
University of Lethbridge Senate, 1998 – 2002
Lethbridge Downtown Rotary Club
Southern Alberta Chiropractic Society
Alberta College and Association of Chiropractors
Canadian Chiropractic Association
Dr. Jared Warren – Chiropractor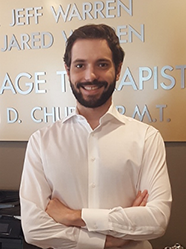 Graduate of the Canadian Memorial Chiropractic College (CMCC) – 2015
Member of the Alberta College and Association of Chiropractors (November 2015)
Member of the Canadian Chiropractic Association
Attended Acadia University (B.Sc.) 2007-2011
Member Southern Alberta Chiropractic Association
Aaron Lowe – Registered Massage Therapist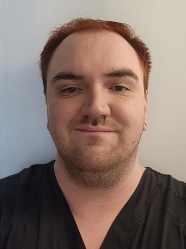 Aaron specializes in deep tissue, headache treatments, relaxation therapy, and therapeutic massages. He has experience with clients who have chronic pain, injuries, stress, and anxiety. Aaron is passionate about helping his clients achieve their wellness goals and he provides personalized care to each client.
Aaron Lowe graduated from the massage therapy program at Lethbridge College in 2022. Working at the campus clinic as a student therapist helped solidify his specialized skills, and expand his experience working with individual clients with different conditions such as fibromyalgia, and arthritis. In his last year of schooling, Aaron built a solid understanding of treatments that help his clients with different conditions and illnesses.
Aaron is committed to staying up-to-date with the latest techniques and research in massage therapy and giving his clients the individual attention, they seek.
Please contact our Clinic to book an appointment with Aaron.
John Church – Registered Massage Therapist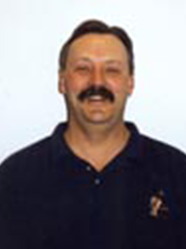 Graduate of the:
Northern Institute of Massage – 1982
Sports Massage Training Institute – 1985
Member of the:
Remedial Massage Therapist Association
Sports Massage Training Institute
Alberta Massage Therapists Association
Staff of the Body & Soul Chiropractic and Massage Therapy
Tamara Duder – Office Manager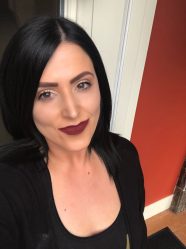 Hi there, my name is Tamara and I am the newest addition to the Body & Soul Family! My whole working career, I've always been in customer service. I have a passion for people. I love hearing stories and getting to know everyone on a personal level. A fun fact about me is that I have never had an adjustment done by a chiropractor before working here. In my first week of treatments, Dr Jeff has helped relieve many of my pains. I am excited to see all the magic he can do! I understand why all of you have continued to be patients and trusted him and Jared as your doctors through the years. Thank you to everyone for being so welcoming!
Sue Hallissey – Administrator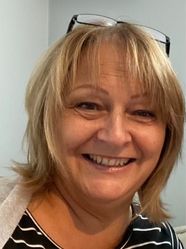 Hello! My name is Sue, and I am pleased to say I am the newest addition to the team. I would like to share a piece of my world with you all:
I am a mum to 4 boys and I am a 'nana' to 2 beautiful granddaughters, and 2 handsome grandsons. I also have two wonderful dogs, Murphy and Maggie who are both better behaved then the lot above. I've also been married to my amazing husband, Fin, for 36 years and counting.
I have been a patient here at Body & Soul Chiropractic for the past 9 months and I can really feel the benefit from receiving regular treatments. I've received such a warm welcome and I look forward to meeting you all, very soon 🙂
Teanna Trenker – Administrator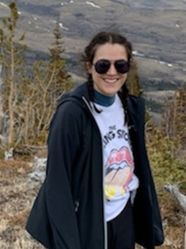 Hi there!
My name is Teanna and I'm the newest smile to the Body and Soul team.
A little tidbit about me is that I grew up in Lethbridge, am an active member in the local yoga community, and am an artist. I love wrecking my posture with crocheting, collaging, and experimenting with all things DIY. Luckily I secured this amazing opportunity here at the clinic, where the doctors are already giving suggestions that are sure to relieve my aches in no time!
I look forward to meeting you all and thank you for the warm welcome 🙂